The Ohio State University Comprehensive Cancer Center – Arthur G. James Cancer Hospital and Richard J. Solove Research Institute
The James, as it is known, is driven by its vision to create a cancer-free world, one person, one discovery at a time
The Ohio State University Comprehensive Cancer Center –James Cancer Hospital and Solove Research Institute (OSUCCC – James) is an international leader in cancer research, prevention, detection and treatment. Understanding that no cancer is routine, OSUCCC – James physicians and scientists focus on basic, clinical and translational research to determine the molecular origin of each person's cancer and how best to treat it, leading to better outcomes and fewer side effects and moving us closer to achieving our vision of a cancer-free world.
The OSUCCC – James is a unique matrix cancer center that features an NCI-designated comprehensive cancer center aligned with a nationally ranked academic health center and a freestanding cancer hospital on the campus of one of the nation's largest public universities. With 356 beds, the James Cancer Hospital and Solove Research Institute is the clinical care component of the cancer center and is the third largest cancer hospital in the country.
Ohio State is one of only 53 comprehensive cancer centers designated by the National Cancer Institute (NCI) and one of only a few institutions funded by the NCI to conduct both phase I and phase II clinical trials on novel anticancer agents provided by the NCI. The OSUCCC has five highly interactive cancer research programs, with over 1,700 scientists focused on cancer research and access to vast collaborative resources across the university. In addition, the OSUCCC – James has the privilege of being supported by an incredibly engaged community in the fight against cancer, epitomized by the ongoing success of Pelotonia, a fundraising organization with a goal to accelerate funding for innovative cancer research at Ohio State through a series of cycling events.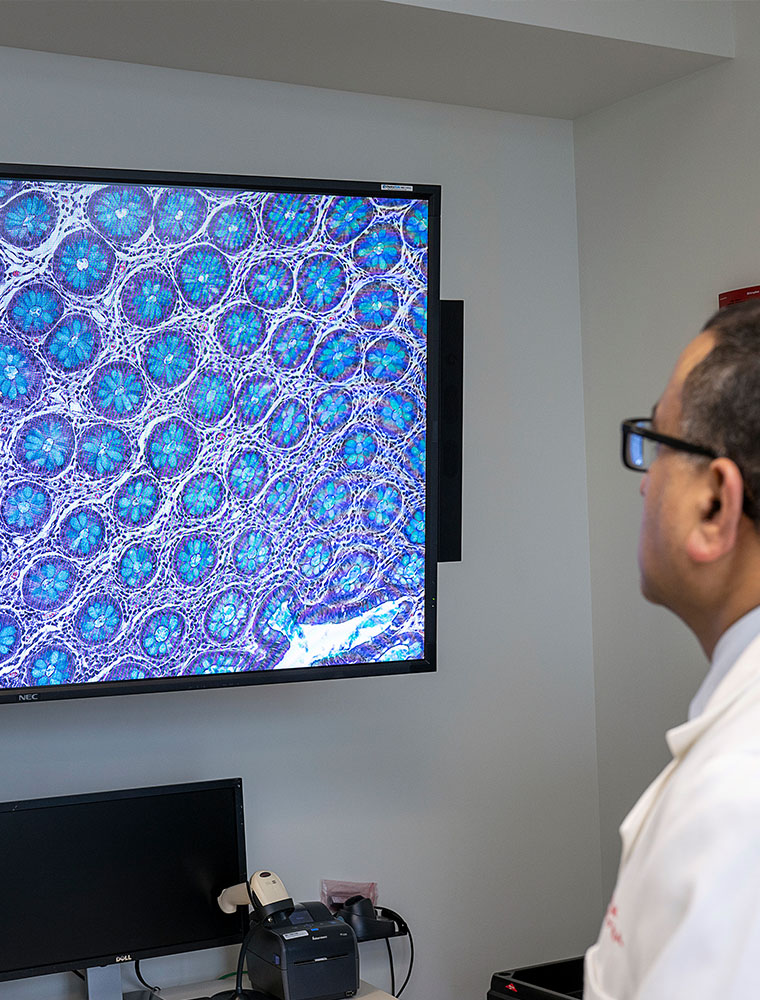 Schedule an appointment or find a physician
Check out full list of clinical trials currently running